2014 Business Forum Speaker Series
For CEOs, Business Owners and Senior Executives of Growing Businesses
Announcing the next Business Forum Speaker Series

Stedman Graham: Maximizing Your Leadership and Life Potential

Thursday, May 1st, 2014
Hyatt Regency La Jolla at Aventine
3:30 pm to 4:30 pm - Networking
4:30 pm to 6:00 pm - Stedman Graham


Entrepreneur, Leadership Guru, and Life Success Expert

Stedman Graham, a leadership and life success expert, will speak on maximizing both your leadership and life potential. Plan on attending what will be a unique and powerful event. According to Mr. Graham, your influence is developed by knowing who you are, where you are going, and how you are going to get there. The most important relationship for effective leadership is an honest relationship with the self.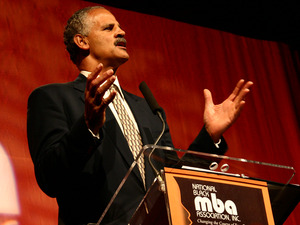 Learn the process for living a fully engaged life in which all of your gifts and talents are developed and put to their highest use.
Mr. Graham will discuss how to:
Define, plan and prepare your life with purpose and direction
Fully develop your leadership skills and potential
Enhance your personal and professional performance
Build a foundation for personal growth and development
Create leaders within your organization
Plan for succession
Maximizing your Potential

Thursday, May 1st, 2014
Hyatt Regency La Jolla at Aventine
3:30 pm to 4:30 pm - Networking
4:30 pm to 6:00 pm - Stedman Graham
$49 to attend an amazing event.


Recap of Economic Outlook: A San Diego Business Perspective
About the Business Forum
The Business Forum Speaker Series is presented by the Lavin Entrepreneurship Center and College of Business Administration. It will address topics of interest and concern to entrepreneurial companies in the Southern California region. Each Speaker Series event will happen on a quarterly basis beginning in 2014 and will be located centrally in the UTC area of La Jolla. This program will provide strategic tools for growing businesses to ensure sustainable growth and prosperity.
The Business Forum provides:
Insights from a panel of leading industry and academic experts
Continuing education to enhance your professional development and help to build your personal entrepreneurial capabilities
Events and Programs specifically designed for CEOs, Business Owners, and Senior Executives of Growing Businesses
Information on the role of private equity and raising equity capital for business growth
CONTACT
For more information regarding the Business Forum, please contact: Amy Checho at achecho@mail.sdsu.edu or call us at 619.594.2781
Thank you to our sponsors


Platinum Series Sponsor:

Silver Series Sponsor:



Sponsorship Opportunities