Business Forum Speaker Series: Economic Forecast for 2014
The Lavin Entrepreneurship Center, in conjunction with the College of Business at San Diego State University (SDSU), hosted the first event of the 2014 Business Forum Speaker Series. The Business Forum was designed to support local businesses and provide strategic insights to enable companies to sustain growth and prosperity. Jerry Sanders, former Mayor and President of the San Diego Chamber of Commerce; George Hadjis, the founder and CEO of Oggi's Pizza and Brewing; David Marino, Executive Vice President of Hughes Marino; and Susan Salka, CEO, President and Director at AMN Healthcare were the prominent San Diego business leaders who addressed topics of interest and concern to entrepreneurial companies in the Southern California region. More than 180 business professionals were present at the event, contributing to the conversation and sharing their personal business wisdom.
We would like to thank Duane Morris LLP, Moss Adams LLP, and City National Bank for supporting our 2014 Business Forum Speaker Series!
Business Forum Speaker Series
Duane Morris LLP
Moss Adams
City National Bank
Small Business Consulting Center at SDSU Announces New Director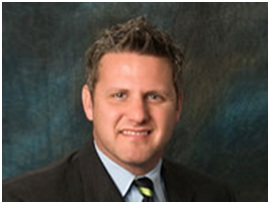 The Small Business Consulting Center (SBCC) is designed to provide assistance to small and medium sized businesses in the San Diego region. Over the past 30 years, the SBCC has served nearly one thousand businesses and non-profit organizations. Recently, the Center announced its new Director - Dr. John Francis.
Dr. Francis is an Associate Professor of Management in the College of Business Administration. He possesses both bachelor's and master's degrees in Business Administration from the University of Montevallo and Samford University respectively, and a Ph.D. from the University of Memphis. His areas of expertise include business policy, international management and entrepreneurship. Dr. Francis focuses on turnaround strategies for declining firms, acquisitions, start-ups, international mergers and foreign market entry strategies.
Small Business Consulting Center
John Francis, PhD
Entrepreneur Day Celebrates Student Start-Ups on Campus
On March 5, 2014, the Lavin Entrepreneurship Center will host its annual Entrepreneur Day. The event showcases current and former SDSU students to show how hard work and determination can produce successful companies. Thousands of students, community members and guests will walk through our "Entrepreneurial Village" on Centennial Walkway and support our Aztec entrepreneurs. Community members and guests are welcome to check out our alumni vendors, which include Volcom, ShakeSmart, Solo Eyewear, Soccer Loco among many others.
Entrepreneur Day will be held on Wednesday, March 5, 2014 from 10am to 2pm on Centennial Walkway at SDSU. This event is free and open to public. Please contact Amy Checho for more information at 619-594-2781 or
achecho@mail.sdsu.edu.
Entrepreneur Day
Shake Smart
Volcom
Soccer Loco
Solo Eyewear
Student Spotlight - Roger Ma
"Travel has always been a passion for me. That is why I decided to start my own company that will support travelers internationally," said Roger Ma, an undergraduate student studying International Business with an emphasis in Asia-Pacific, Chinese and Marketing. He recently launched Enjoy Globally Limited, a company that specializes in travel gear and accessories that can be used when travelling. "I saw a need for travel accessories that can be used universally around the world, as I travel quite often, and aimed at finding a solution not only for myself but also for other fellow travelers," said Ma.
Roger studied at The Chinese University of Hong Kong for one semester, while working full-time doing marketing work with an import/export trading company. He believes that good relationships with suppliers and the level of trust are the most important components to successful business operations. "Everyone should take into account interpersonal relationships when a business is operating or functioning in China," Ma added. Roger is also currently a Lavin Entrepreneur.
Enjoy Globally Limited
Chinese University of Hong Kong
Lavin Entrepreneur Students